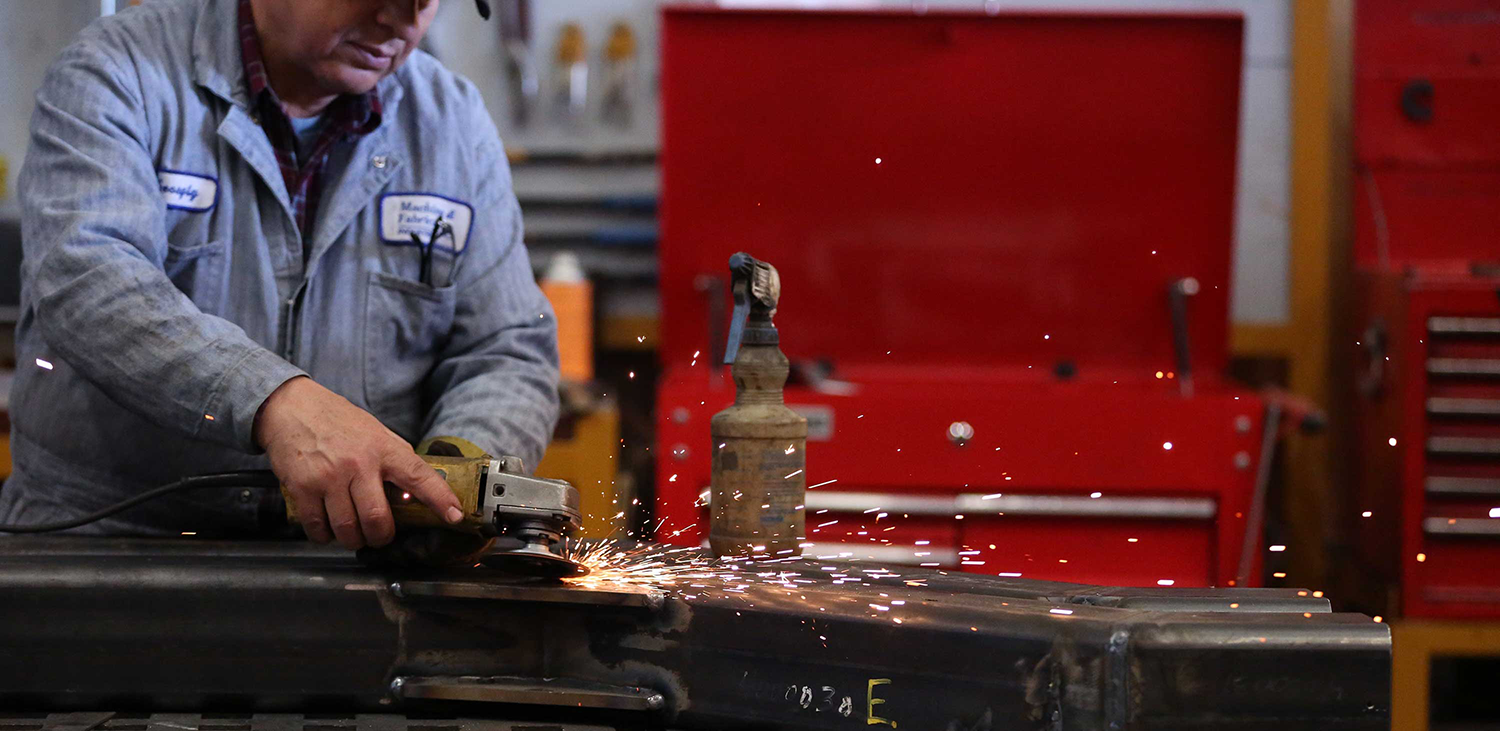 Machine & Fabrication

offers a one-stop-shop solution, where no project is too big or too small.
We understand our customers' need for quality, which is why we place a precedent on delivering each project in compliance with individual customer standards.
Our team provides the highest caliber custom metal fabrication and CNC machining services across a variety of industries, including OEM, heavy industry, and infrastructure construction companies.
We are agile, reliable, and motivated to be an active partner in your success.
CUSTOM METAL FABRICATION SERVICES
ENGINEERING AND DESIGN SERVICES
CUSTOM METAL FABRICATION SERVICES
We have an impressive track record for bringing a high level of responsiveness and competence to projects with demanding quality requirements and time constraints. Our industrial design expertise combined with our experienced team and a well-equipped fabrication shop allows us to create practical solutions to complex challenges.
Efficient project management, with close focus on resource allocation and time management, means we deliver premium quality fabrications at the best value.
CNC MACHINING SERVICES
Inside our machine shop, our computer driven mills and lathes are able to produce all kinds of industrial and structural parts with outstanding accuracy and consistent repeatability.
We are capable of executing both standard and specialized machining processes for the production of both plastic and metal parts. We accept DXF, PDF, and STEP files, and work competently with both U.S. standard and metric dimensions.
ENGINEERING AND DESIGN SERVICES
Because of our strong background in machining and fabrication, we are also able to provide technical advice on product design and material selection to improve manufacturability, while maintaining a solid emphasis on quality. We offer engineering and design services to compliment your efforts, from creating shop drawings from concept sketches to full design/build services.